Home
www.cchistorical.org
---
The Carson City Historical Society (EIN 94-2565777) is located at the Foreman-Roberts House Museum, 1207 North Carson Street, Carson City, Nevada. Our mailing address is 112 North Curry St., Carson City, NV 89703. The Carson City Historical Society is a nonprofit organization that operates and maintains the Foreman-Roberts House Museum.
Carson City Historical Society - Past events in 2009
---
Return to Main Past Events Page
---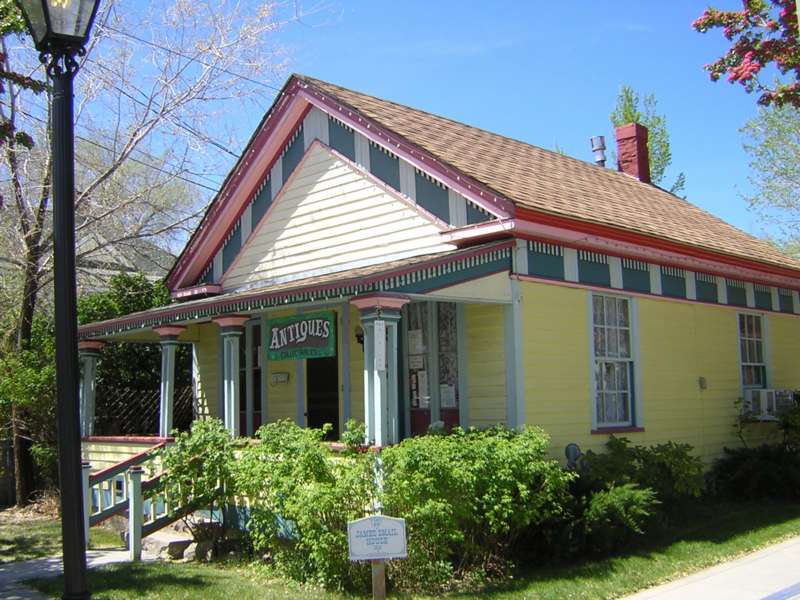 Sunday, May 31, 2009
"Through the Garden Gate" Tour
The Carson City Historical Society presents the Annual Victorian Home/Garden Tour, May 31 from noon to 6:00 p.m. 10 locations are open, two that are new this year:
Crisler Home (Garden only--this location is new)
Judge Gregory Home (Home and Garden--this location is new)
Foreman Roberts House
Barber-Belnap Mansion (home and garden)
Bliss Mansion
Olcovich-Meyers (garden only)
Greenhouse Garden Center
Smail House (pictured at right)
Governor Colcord's House
Krebs-Peterson Home

The CCHS opens the gates and doors to nine historic homes for its annual home and garden tour.

The garden of the Crisler House, at Carolyn and Minnesota, will be open this year. Now owned by Julie Maxwell, it was built by William "Silver Bill" Crisler about 1875. In the 1870s Crisler served as the captain of the watch at the Carson City mint, constable, sheriff, assemblyman, and conductor on the Virginia & Truckee Railroad.

Tickets are $12 adults; $10 seniors and students; $6 children 6-12; children 5 and younger free. Details: 841-1975.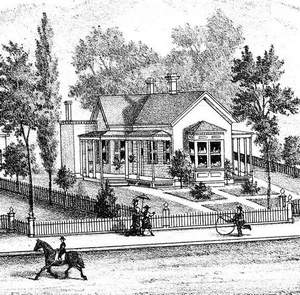 ---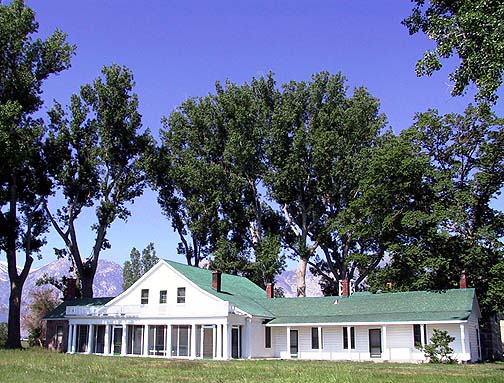 Dangberg Talk and Ranch Tour
Thursday, July 30, 2009
Sunday, August 2, 2009
Carson City, Nev. The Carson City Historical Society is presenting two events for its members and the public regarding H. F. Dangberg, Sr. and his Ranch House (pictured at left).

On Thursday, July 30, 2009, Dr. Michael E. Fischer, Nevada Department of Cultural Affairs Director, will make a presentation as H. F. Dangberg, Sr. at the Carson Public Library, 900 N. Roop Street, starting at 6:30 p.m. This talk is free and open to the public. Mr. Fischer is a talented speaker, and this event should be quite entertaining.

On Sunday, August 2, 2009, at 2:00 p.m., a tour of the Dangberg Ranch House will be given. The house is completely furnished, and it seems as though the family just stepped outside. Advanced reservations are required. Reservations are limited to 30 people and cost $3 for each person.

Dr. Michael E. Fischer, a native Nevadan, has served as the Director of the Nevada Department of Cultural Affairs since January 2007. Dr. Fischer has been a long time supporter of cultural programming. An active Chautauquan, he portrays both John Sparks and H. F. Dangberg, Sr. He is developing a performance of Nick Abelman, early Nevada gambler.

To make tour reservations please call Paula at 775-887-8865. Since the tour is limited to 30 people, it is recommended to make reservations early. For information on either even, call 775-887-8865.

---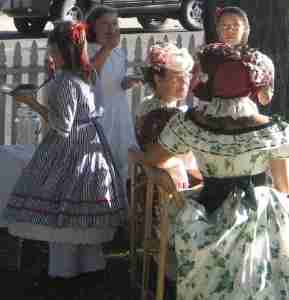 Sat., Aug. 16, 2009
The Carson City Historical Society presents The Annual Ice Cream Social, Sunday, August 16, 2009, from 6 to 8 p.m., at Foreman-Roberts House Park, 1207 North Carson St.

The Millennium Bugs, with David Bugli, will be performing. Ice Cream, cake, cookies and pie will be available for $3 per person

Woodworking Specialties and their master craftsman have worked in the area on historic restoration projects. They will be sponsoring a free birdhouse building clinic for the first 50 children at the ice cream social.

At right: some of the lovely young ladies from the 2008 Ice Cream Social.

---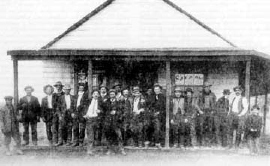 Wed., Aug. 26, 2009
The Carson City Historical Society presents
a free Lecture by Kent McAdoo
Basque Herders - the End of an Era
6:30 to 8:00 p.m., Carson City Library
Kent McAdoo, Certified Wildlife Biologist and Certified Professional in Rangeland Management, lived and worked with Basque herders for 13 months in the early 1970s. His presentation will show their migrant lifestyle as they followed the sheep bands. McAdoo will discuss life in the sheep camps, the men and their language, reasons for the decline of Basque herders, and the cultural influences of the Basque people.
See linked Eusko News article, "Ethnic Industries for Migrants: Basque Sheepherding in the American West," by Gloria Totoricaguena Egurrola.

---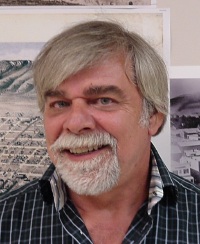 Wed., Sept. 23, 2009
The Carson City Historical Society presents
a free Lecture by State Archivist Jeff Kintop:
A New Look at Nevada's Territorial Courts
6:00 to 8:00 p.m., Carson City Library
Territorial courts have long been considered the weakest branch of territorial administration. Nevada reputedly was one of the worst for judicial corruption. We have accepted this for years based on the resignation of the three judges weeks before the voters approved the new constitution. We also accepted it based on newspaper allegations, statements by Senator William Morris Stewart, Nevada Attorney General Robert M. Clarke and Eliot Lord's Comstock Mining and Miners. It has been repeated in the historical literature since Sam Davis' History of Nevada, to Michael Bowers' Battle Born.

With so many sources and reputed historians saying it was so, it was easy to repeat. The judges were seemingly faceless men were appointed by a president as patronage appointments. They were only briefly part of Nevada's history. "History is not written by the victors, but by the surviving witnesses," and when Nevada's history began to be written in the 1880s, the surviving witnesses were few. But, there is an abundance of information left in the court houses, newspapers and archives to tell a different story.
Jeffrey M. Kintop, State Archivist, Nevada State Library and Archives - Jeffrey M. Kintop is the State Archivist at the Nevada State Library and Archives. He has degrees in History from the University of Minnesota and Minnesota State University, Mankato and he has taken additional coursework at the University of Nevada, Reno. From 1979 to 1983, he was a research historian at the University of Nevada, Reno where he wrote history textbooks, prepared educational materials for classrooms and taught teacher workshops. He has been at the Nevada State Library and Archives for 26 years and has been in charge of all the special projects of the State Archives, including 30 grant projects for arrangement and description, preservation needs assessments, special studies, exhibits planning, workshops and conferences.

He co-authored What Time is This Place? (1982), Preserving Nevada's Documentary Heritage, (1986), History of the State Capitol and Governor's Mansion, (1986, 1988 and 1991 editions) and The Earps' Last Frontier: Wyatt and Virgil Earp in Nevada, 1897-1905 (1989). He has contributed articles to Uncovering Nevada's Past: A Primary Source History of the Silver State (University of Nevada Press, 2004), The Uniting States: The Story of Statehood for the Fifty United States. (Greenwood Press, 2004) and "Mining Nevada's Legal History: Going to the Sources," for a future issue of Western Legal History

---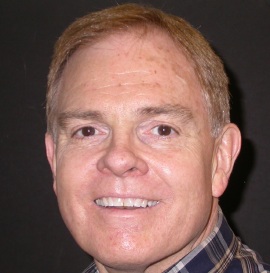 Wed., October 21, 2009
The Carson City Historical Society presents
Rusty Goe's PowerPoint Presentation:
Harold M. Budd, Sr. - The Ambassador of Carson City Coin Collecting
in The First Half of the 20th Century
6:00 p.m., Carson City Library, 900 N. Roop St.
Free presentation
Harold M. Budd, Sr. moved to Los Angeles, Calif., from Connecticut in the early years of the 20th century. He immediately developed a passion for the western heritage of the United States. Carson City, Nev., became one of his favorite destination spots. He assembled one of the finest collections of "CC" coins in history, and he made many trips to Nevada's capital.
During his last trip to Carson City in 1950, he planned to lend a special set of "CC" coins to the Nevada State Museum. His friend Ed Stiles, a former Carson City resident who worked as a photographer for the Nevada State Highway Department, accompanied him on this trip. Headlines in local newspapers in northern Nevada conveyed what happened to Harold M. Budd on this trip to Carson City.
Decades after his death, Carson City Mint historian Rusty Goe, has linked some of the most famous coins from Nevada's storied mint to Harold M. Budd. Goe has also uncovered interesting information about Budd's relationship to Carson City and about what happened to his wife and children after he died.
Goe's PowerPoint presentation captures the important events in Harold M. Budd's life, especially as they relate to Nevada. Pictures include examples of Budd's most notable "CC" coins, documents that connect Budd to Carson City, and scenes from northern Nevada in the 1940s.
Goe is the author of two fact-filled books related to the Carson City Mint and life in Carson City during the time of the Mint: "The Mint on Carson Street" and "James Crawford: Master of the Mint at Carson City - A Short Full Life." His website is http://www.southgatecoins.com.

---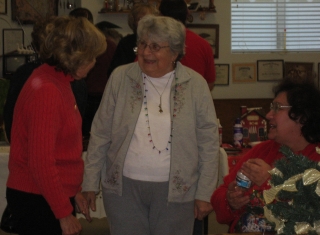 Sun., December 6, 2009
Our Christmas dinner will be on Sunday, December 6, 2009, at 6:00 p.m. at the Creekside Deli, 1795 College Parkway. There will be an ornament contest and the winner will get a free dinner. The dinner will be tri-tip, garlic mashed potatoes or rice pilaf, mixed vegetable, tossed green salad, rolls and butter, and dessert.
Reservations are needed by November 30. Please contact Gary Cain at 775-885-7643 if you are coming.

---
Sun., December 6, 2009
The Carson City Historical Society presents "A Sugar Plum Victorian Christmas Tour" Sunday, December 6, 2009 from 1 p.m. to 4 p.m. The tour is a walk through tour of six homes in the historic district in Carson City. The homes are decorated for Christmas and this year feature treats from Schatz Bakery, music by Chris Bayer and Mary Law, and characters from the past -- Hank Monk and Abe Lincoln. Five of the homes open this year are within close walking distance of each other. They are the Bliss, Krebs-Peterson, Bender mansions and the Chartz (Bliss Bungalow) and Colcord Home. Also included in the tour on the east side is the Roberts Foreman House. The Bender mansion is new to the tour this year.
Pre-sale tickets are $8. Tickets purchased the day of the tour are $10. Children 6-12 are $6 and children five and under are free. Tickets are available at the Carson City Convention and Visitors Bureau (1900 S. Carson), Greenhouse Garden Center (2450 S. Curry), White Cat Antiques (512 N. Curry), Westwall Militaria (412 N. Curry) and Essential Kneads (377 S. Nevada). More information is available on our website at http://cchistorical.org or by calling White Cat Antiques at (775) 841-1975.

---
NOTE: Many of these programs are were recorded and presented on public access television in Carson City. Click here for Brewery Arts Center Television, and check the Channel 10 schedule for rebroadcasts of these lectures.
---
Return to Main Past Events Page